News Archive
The fourth annual Handicraft and Recycling Exhibition in Hebron university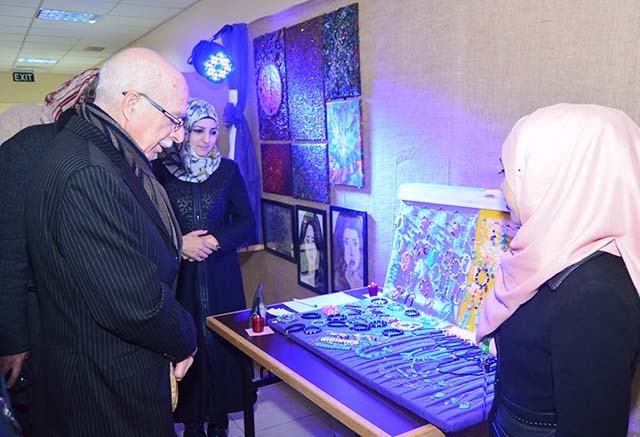 Under the auspices of the Chairman of the Board of Trustees Dr. Nabil El-Jabari, Culture and Art Office opened the fourth annual Handicraft and Recycling Exhibition in the presence of a number of university professors, students, families of the participating students and journalists.
Dr. El-Jabari praised the work of students, and stressed the university full support to their innovation, and that the University Opens its doors to the environment-friendly innovative ideas.

In the art of recycling, the exhibition included a range of products made out of wood, glass, and eggshells with a sense of high artistic and social responsibility towards the environment and society.