News Archive
The College of Education hosts a stage show entitled "Forgive"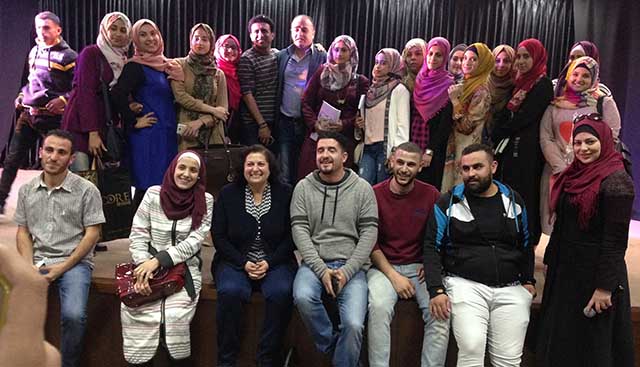 The faculty of College of Education hosted "Yes Theater", a Palestinian theatrical company working nationally and internationally to reflect the Palestinian national conditions.

The play "Forgive" discussed the manifestations of persecution experienced by the Palestinian young people. The students were impressed by the play and provoked a constructive dialogue with the theatrical director and actors.