News Archive
Hebron University in partnership with Patient's Friends Society-Jerusalem officially inaugurates 'BAYTNA'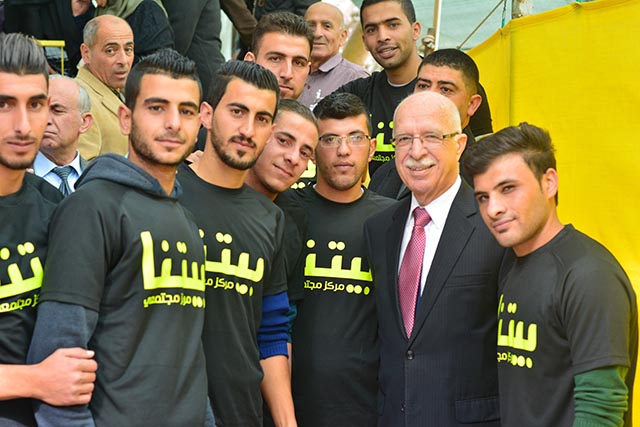 The first palliative day care/community centre in the south of Palestine, in Hebron citywas officially opened on Saturday, 19 November 2016 by Mr. Mohammad Nafez Al-Hirbawi, Head of the Palestinian Businessmen Forum in Hebron
The Bank of Palestine donated $100,000, and the Head of Palestinian Businessmen Forumshowed his willingness to support this project as well.
'BAYTNA' aims atprovidingmany services for chronically ill patients including psychosocial support , massage and physiotherapy, exercises, health education, nutrition advice and specialist care. Children and adults alike and their families will benefit from the services.
The project has been funded by generous supporters from all spheres.