News Archive
Members of the French Senate and Mayors visit the University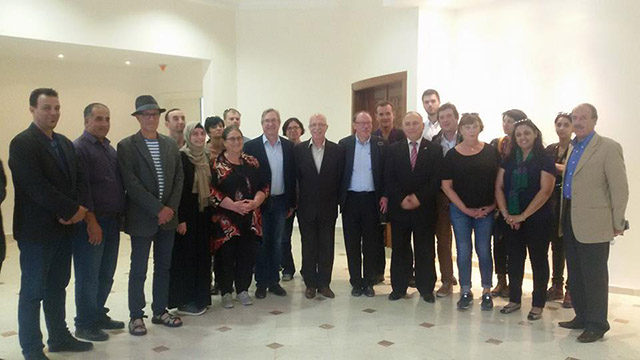 The Chairman of the Board of Trustees Dr. Nabil El-Jabari received a French delegation represented by the Senators Mr. Michel Pillout and Mr. Jean-Pierre and a number of French Mayors. Dr. El-Jabari welcomed the delegation and briefed them on the political situation in Palestine and the development of the University and its services to the Palestinian community. Dr. El-Jabari thanked the delegation for their visit and praised their pro attitude to the Palestinian cause.

Senator Pillout thanked Dr. El-Jabari for hosting them and organizing a visit to the old city of Hebron, especially the Ibrahimi Mosque. The delegation was accompanied by Dr Ibrahim Moloky and Dr Adnan Abu Dayyeh.

The French delegation also met the University President Dr. Salah Zaro and the administrative vice president Mr. Mohammed Ziad Jabari, and a number of faculty members where ways of academic cooperation between them were discussed.