News Archive
Hebron University Participates in the Conference "Erasmus For All " In Cyprus 23 June 2013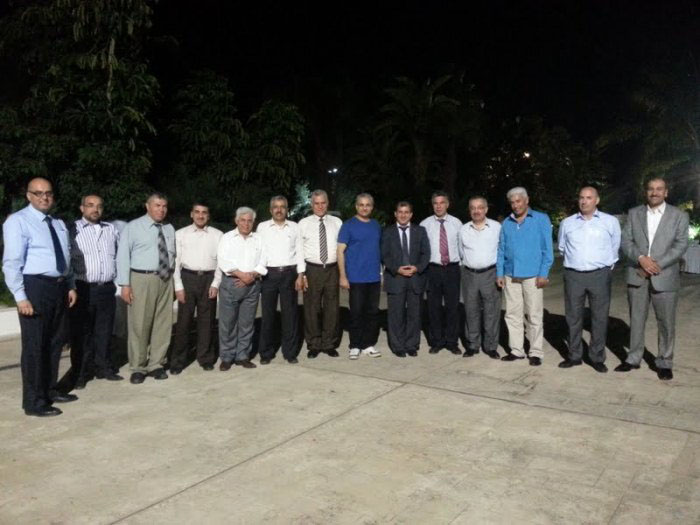 Hebron University participated in the conference of "Erasmus For All" which was organized by the European Union in cooperation with European universities and the Universities of the South Mediterranean. Prof.Dr. Ahmad Atawneh President of the University represented Hebron University in this conference. Al-Najah National University, Palestine Polytechnic University , Bir Zeit University in addition to a delegation from the Ministry of Higher Education participated in this conference.
The axes of the workshops revolved around three important topics . The first axis dealt with the issue of students exchange between the universities of the European Union and the universities of the South Mediterranean on the BA , MA and Ph.D. levels with emphasis on the complementary programs in grants whereby the student spends a semester or less or more at the European university provided that it is accredited for him in the program of his graduation from the university which grants the degree and recognition of the courses is done with the agreement between the European university and the other university. This is in addition to a future study to do joint study programs between the universities of the European Union and the universities of the South Mediterranean to reach internationalizing of teaching in matters of different experiences and cultures to upgrade the proficiency of graduates and reinforcing job opportunities.
The second axis revolved around methods of equivalence of study hours in the European system with the study hours in the credit hours system adopted by the universities of the South Mediterranean and which will contribute in finding job opportunities for graduates and will facilitate transfer of students between the European universities and the universities of the South Mediterranean. This axis will also contribute in developing curricula and improving teaching methods and university administration.
The third axis was about building the capacities of teachers of the universities through exchange in teaching and building participation among the universities within the state itself to upgrade the proficiency of professors through getting acquainted with the different patterns in the different universities and attempting to benefit from them in the mother university.
The new program will extend over seven coming years with huge budgets with the aim of communication between Europe and the countries of the South Mediterranean as well as with other countries in the East so that it becomes an in international program in the university academics. The Institution will announce an invitation to submit projects to benefit from the program at the beginning of October in the coming academic year.