News Archive
Hebron University Holds 2nd Entrepreneurship and Creativity Conference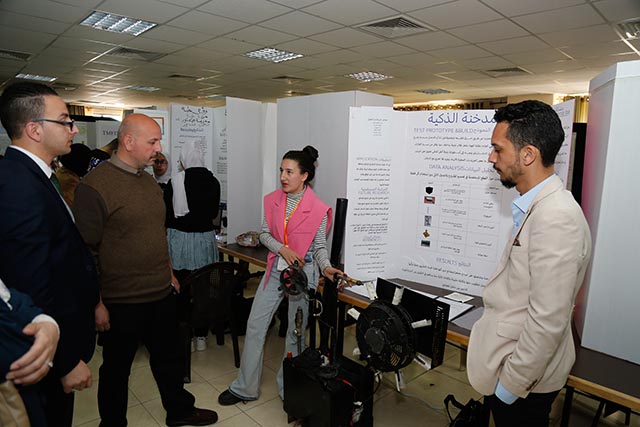 Hebron University hosted the second International Entrepreneurship and Creativity Conference on Wednesday and Thursday, April 26-27. The conference was sponsored by Al-Wafa and Royal Industrial Company.
Prof. Dr. Nabil Al-Jundi opened the conference with a brief presentation on the scientific papers presented, as well as the participating projects, which included scientific participations related to entrepreneurship from Palestine, the Sultanate of Oman, Jordan, and Iraq, as well as a group of pioneering projects and various posters.
On the first day, Dr. Nabil Al-Hassaneh, Acting President of Hebron University, opened the conference and welcomed the participants, emphasizing leadership as a priority topic at Hebron University and that this conference, which has an international flavor, will be an annual event, as well as addressing the University's future plan to focus on leadership and artificial thinking.
The meetings then began, with the first session headed by Prof. Samir Abu Zneid, who was joined by a number of Arab and Palestinian speakers.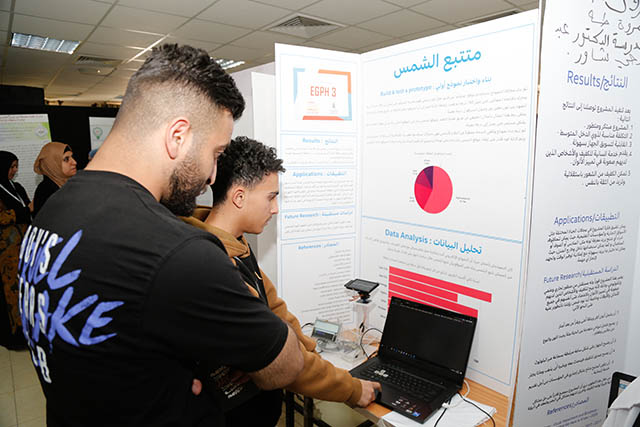 Dr. Salah Al-Zaro presided over the second session, which covered issues such as the role of universities in fostering entrepreneurship, the role of technology in entrepreneurship, and indications and barriers to entrepreneurship in the Palestinian context.
On the second day, the exhibition continued, in which students from universities and schools in Palestine participated and presented distinctive models that were subject to arbitration by the Scientific Committee.
The conference was concluded with media coverage and the presence of a big audience of scholars and individuals interested in entrepreneurship. A visit was also paid to Royal Company, which received over 110 participants and university students and briefed them on the company's products and leadership in its work