News Archive
Delegation from Central Bureau of Statistics Visits Hebron University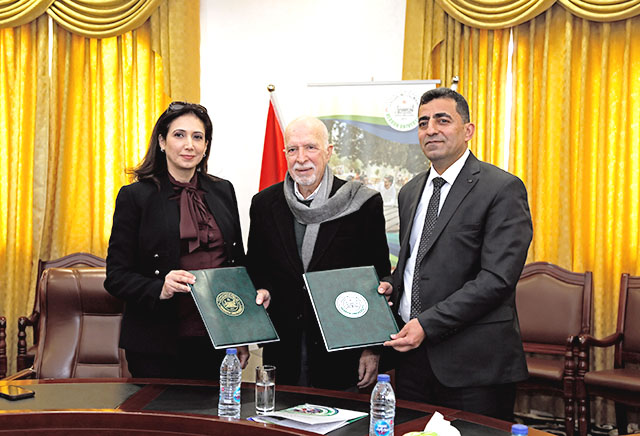 The University received a delegation from the Central Bureau of Statistics, headed by the President of the Central Bureau of Statistics Dr. Ola Awad. Dr. Nabil Al-Jabari, Chairman of the board of trustees met with the delegation in the presence of Dr. Nabil Hassaneh, Acting President of the University, Mr. Muhammad Ziad Al-Jabari, Vice President for Administrative Affairs, and a number of deans and faculty members at the University. 
Dr. Jabari welcomed the delegation, explaining the University readiness to be a partner in any cooperation to contribute to the development of academic and practical education to serve the education sector in Palestinian universities in particular and the Palestinian society in all its segments in general.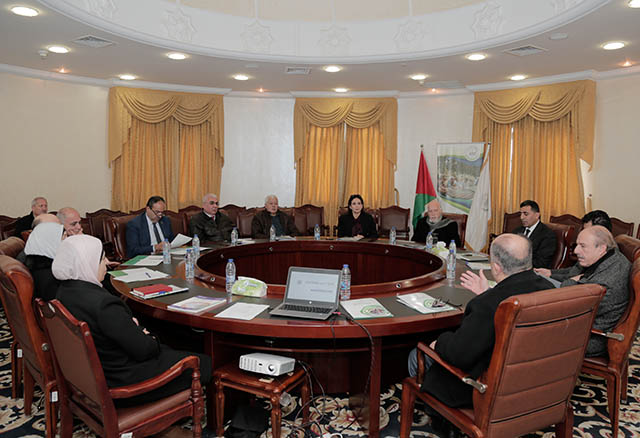 Dr. Awad expressed her gratitude for the effort made by Hebron University by expressing her enthusiasm for any collaboration with local academic institutions. She also discussed the Central Bureau of Statistics (CBS) current situation, including its successes and challenges. She emphasized that all of the Authority's information is accessible to researchers, students, and academics and that the Authority supports all research endeavors.
Dr. Hasasneh gave a presentation outlining the evolution of the University, the growth of its specializations, its most significant accomplishments, and the most significant student accomplishments in local and international participation in their area of specialization. The visit ended with the signing of a memorandum of understanding, which aims to increase the scientific value of research, contribute to the public's understanding of information analysis and its source, as well as carry out joint studies that include geographic data.