News Archive
Departments of Tourism and Antiquities, and Applied Geography organize scientific trip to Jordan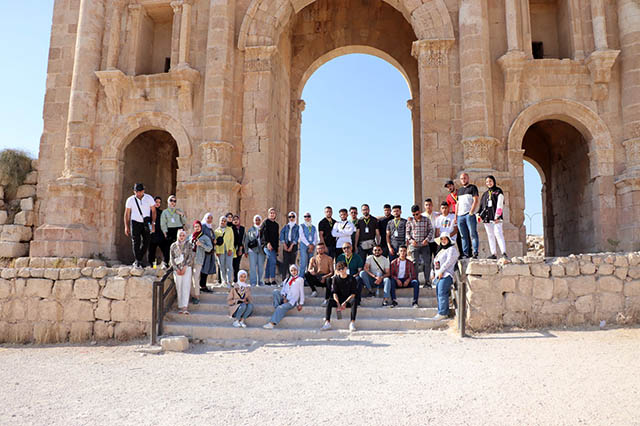 The College of Arts at Hebron University organized a scientific trip to Jordan for the students of the departments of Tourism and Antiquities, and Applied Geography. 42 students participated in the trip under the supervision of Mr. Mohammed Al-Adarbeh, Dr. Hassan Kaddoumi and Ms. Najat Dana. The trip program included a visit to Wadi Rum Reserve and the city of Aqaba, during which the prominent tourist attractions in the city were visited, such as the historic Aqaba Castle, the Museum of Marine Life and the Red Sea.
Students then moved to the Nabataean city of Petra, the Yarmouk University in Irbid, the Museum of Jordanian Heritage, and the Natural History Museum.
Students concluded their tour by visiting Jerash, the archaeological city and it's most distinctive cultural landmarks, such as the Arc de Triomphe, the square of Columns, and the terraces.