News Archive
Hebron University hosts delegation from "The Palestine Students Scholarship Fund" (PSSF) - Chicago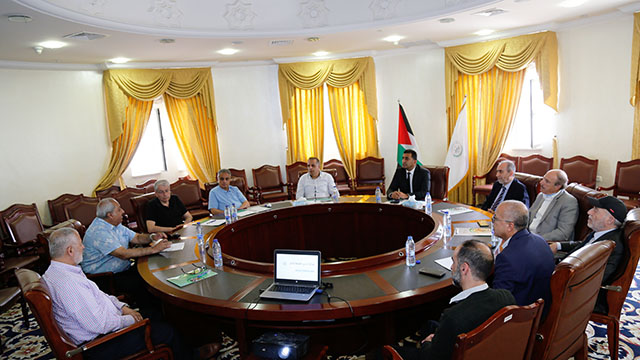 The University hosted a delegation from "The Palestine Students Scholarship Fund" – Chicago represented by Mr. Ali Atta, the PSSF president, and the accompanying delegation. 
The acting president of the university, Dr. Nabil Hasaneh, welcomed the visiting delegation and briefed them about the university, its colleges, and specialties in the presence of the university's administrative body.
Mr. Ali Atta explained the mechanism of the PSSF work and its beginnings, which aims to support Palestinian students in Palestinian universities. 
Dr. Radwan Barakat, Vice President for Academic Affairs, explained the difficulties facing the University in addition to the financial difficulties the students face in their academic life. 
At the end of the meeting, emphasis was placed on ways and means of cooperation and continuity of communication to serve students to pursue their academic lives successfully.