News Archive
Hebron University has provided 64 paid workplace training opportunities its graduates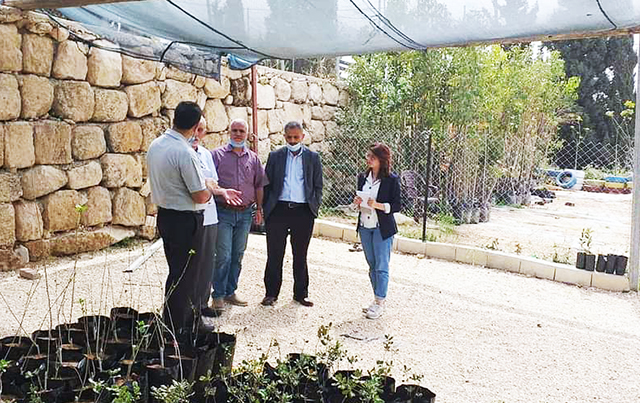 With the generous support of the Danish Government in cooperation with the Palestinian Ministry of Agriculture and with the support of the Food and Agriculture Organization of the United Nations (FAO) Green Jobs, Hebron University Alumni Unit is carrying out activities in support of the development of green projects for the Palestinian youth to contribute to promoting access to productive and decent jobs, job creation and sustainable income.
Through the project "Green Jobs and Sustainable Income Opportunities for Palestinian Female and Male Youth in Agri-food Sector," the Alumni Unit has provided 64 paid workplace training opportunities by the project implemented at the university.
After the completion of the first 70-hour phase of the intensive theoretical and practical training received by a group of graduates and students of the last year at Hebron University from various disciplines to qualify those who want to get a job in the labor market and help those who want to start their pilot projects with the first steps to apply for an investment grant, 64 trainees qualified for the stage of practical training in various institutions, companies and factories of the private sector. 
Each trainee's training period is eight months in an institution of his or her choice/ working in the agricultural and food sector. Networking  was done through the University's Alumni Unit with 27 institutions and companies to host trainees throughout the training period. Training contracts have been signed with each trainee and institution under which the rights of both the institution and the trainee are guaranteed. Trainees are assessed periodically , and field visits are conducted to ensure that the desired results of the training are achieved.
This activity is part of Hebron University's strategic Alumni Unit plan which aims to achieve the readiness of its graduates to market and provide them with decent jobs.