News Archive
Awareness lecture on early detection of cancer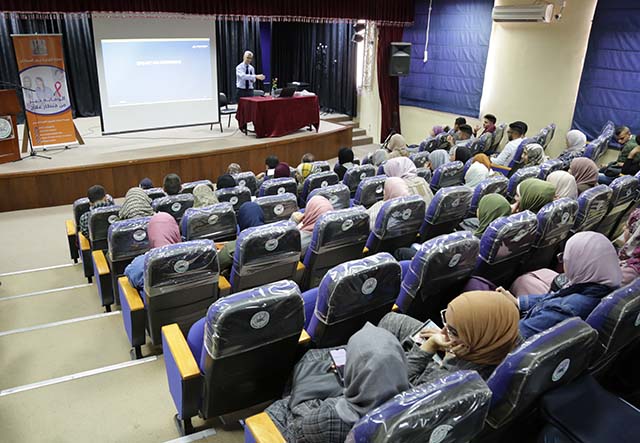 In cooperation with the Patients Friends Society/ Jerusalem, and Baytna Community Center / Hebron, the University hosted an awareness lecture on the early detection of cancer which coincide with Pink October Events to raise awareness of cancer.
Speakers discussed the significance of community health education about cancer and how early detection reduces high mortality rates in Arab societies. Speakers included Ms. Carol El-Ja'bari, Executive Director of the Patients Friends Society, Jerusalem, and Dr. Naji Khoury, Professor of Radiology at the Faculty of Medicine, Johns Hopkins University , USA.
The activities also included displaying a number of photographs of the surviving women and their experience in fighting cancer, in addition to distributing awareness leaflets to students.