News Archive
Holding a scientific lecture in mental health at College of Nursing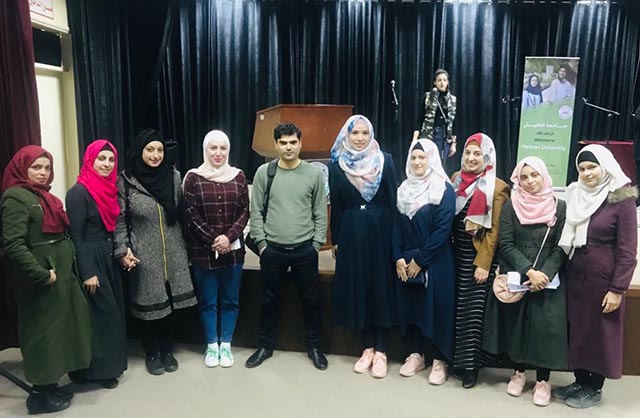 The College of Nursing at Hebron University hosted Dr. Ibrahim Iskafi, Mental and psychiatric health Specialist at the Hospital of Dr. Mohamed Said Kamal for Psychiatry and Neurology. The lecture was delivered for mental health course students that is taught by the nursing lecturer Abeer Al-Dadool.
Dr. Iskafy discussed the concept of mental health and the importance of its awareness in the community. The lecture covered a detailed explanation about the mood disorders and the factors affecting them and methods of treatment. He also talked about postpartum depression and psychosis and their contributing factors, prevention, and treatment for these cases. In addition, Dr. Ibrahim discusses the premenstrual syndrome and their impact on women during their life span.
At the end of the lecture, Dr. Ibrahim answered students' questions and discussed with them the role of nurses in treating mental disorders.
Dr. Hussein Al-Jabareen, Dean of Nursing College, thanked the guest for the rich lecture and useful information he provided to the students and welcomed the mutual cooperation with the health cadres at Dr. Mohammed Saeed Kamal Hospital for psychiatric and neurological diseases.