News Archive
Dr. El-Jabari receives Al- Ahli Hospital delegation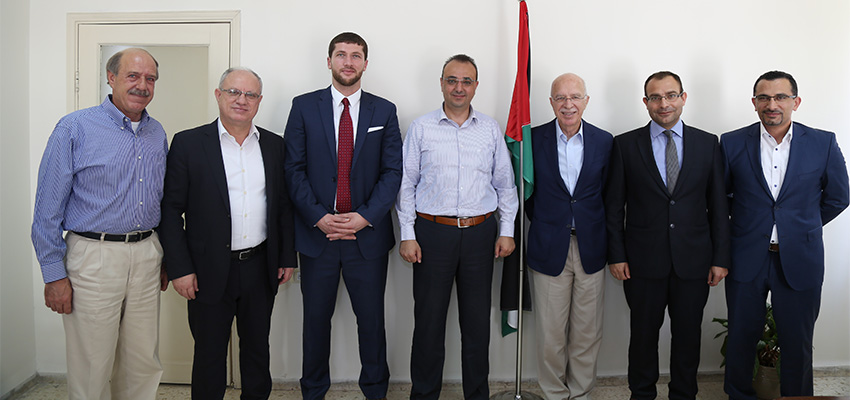 Dr. Nabil El-Jabari, Chairman of the Board of Trustees, received a delegation from Al-Ahli Hospital represented by the director general - Dr. Yousef Al Takrouri - and other members of the general administration.

Dr. El-Jabari welcomed the delegation, stressing the University enthusiasm on promoting ties with national institutions that contribute to the development of society.

Dr. Al Takrouri stressed the need for continued cooperation between the University and Al-Ahli hospital to provide the best medical and health services for the Palestinian citizens.