News Archive
College of Agriculture organizes the 2nd Environmental Conference for School Students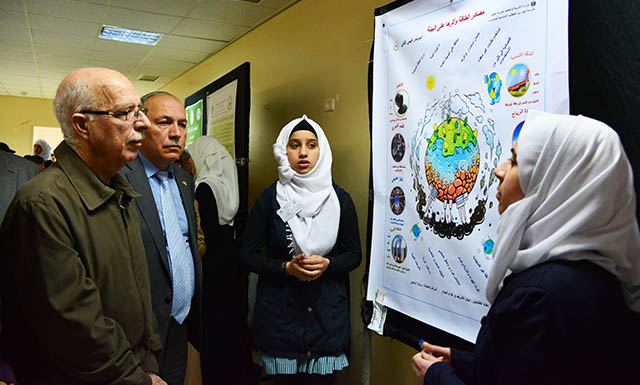 Under the auspices of the Chairman of the Board of Trustees Dr. Nabil Al-Jabari, College of Agriculture in partnership with the Ministry of Education and Higher Education organized the 2nd Environmental Conference for School Students, with the participation of more than 160 students representing over 25 schools, supervisors of educational activities, headmasters of participating schools in addition to school health departments in the directorates of education and higher education in Hebron and Bethlehem. The Conference witnessed attendees from the directorates of agriculture in the province, and all institutions involved in agricultural and environmental sector.
The Conference included four main themes: Students' Projects and Scientific Research, School Garden and Biodiversity, Environmental Information, in addition to Recycling. Students in these four sessions presented their own initiatives and activities in their schools.
Recommendations and discussions stressed the importance of holding this conference periodically covering all provinces, with emphasis on integrative initiatives involving various components of the environment.