News Archive
College of Education holds a series of workshops and training sessions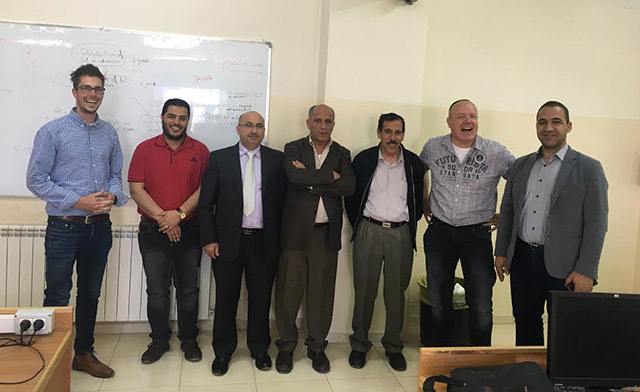 Within the activities of " Improving Quality of Education through Technological Applications" project (Erasmus plus) which is funded by the European Union, College of Education held a series of workshops and training sessions to develop senior courses related to Elementary School Teaching (1-4) Program.

A group of experts in the related realms participated in these sessions amongst: Mr. Bart Kobis and Mr. Stefan Ban Borden from the University of Fuentes, Netherlands and from HU Dr. Nabil AL-Jondi, Dr. Mohamed Farrah, Mr. Mohamed Mor'eb. And Mr. Amr S'eifan.

Participants managed to build and develop five smart education courses through presenting a collection of modern global models in this field.