News Archive
Dean of College of Law & Political Science Speaks at Conferences in Mexico and South Africa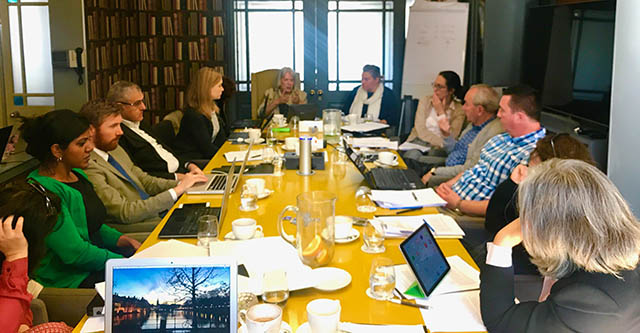 Dr. Mutaz Qafisheh, Dean of Hebron University College of Law and Political Science, presented two papers at conferences that were organized in Mexico and South Africa.

At the first conference that was organized by Law and Society Association in Mexico City (20-23 June 2017), Dr. Qafisheh presented a conference paper titled "Without Reservation: Reforming Palestinian Family Law in Accordance with CEDAW". The paper would be published by Routledge, London, as part of a collective book by a group of scholars from different countries, in July 2018. The paper argued that it is possible for Palestine to reform its family law in light of the CEDAW by using the various views existing in Islamic jurisprudence. It discussed the potential reform of polygamy, divorce, inheritance, guardian's approval of marriage, and age of marriage. Many aspects of these issues would be controversial due to prevailing traditions in a conservative society and as a result of fundamentalist positions imposed by Islamist movements that stand against modernity and gender equality.


The second paper was presented at a conference organized by the International Law Association in Stellenbosch, South Africa, 30 June-1 July 2017, titled "Palestine as an ICC Member State: Possibilities and Challenges". The conference was a attended by a group on international law scholars and experts in the international criminal law from over 20 counties. In this paper, Dr. Qafisheh discussed the questions of complementarity, issues that the International Criminal Court may consider, including war crimes, crimes against humanity, apartheid, genocide, displacement of civilians that the Israeli occupation is committing in the occupied State of Palestine. It also touched upon the challenges encountering the ICC prosecutor and her reluctance in opening investigation on issues already submitted to the ICC (Israeli war crimes in Gaza, settlements and Palestinian prisoners) due to political and financial pressures.