News Archive
A Norwegian Delegation from Hronsjoe Adult School Visits the University

A Norwegian student delegation from Hronsjoe Adult School visited the University. The delegation was received by Vice-President of Administrative Affairs Mr. Mohammed Ziad Al-Jabari and the department of Public Relations.
Upon arrival, the delegation was met by the University's students from different specializations who welcomed the Norwegian group and accompanied them throughout their visit. Together, they watched a film about the university and its history after which a question and answer session was held between the two groups.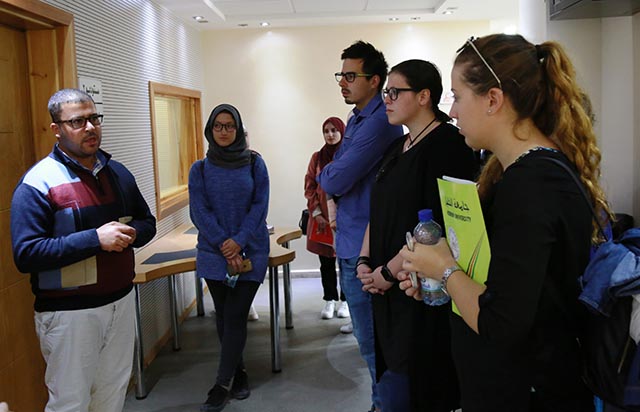 The delegation was given a tour around the university campus where they fraternized with the students and staff, allowing them to briefly experience Hebron University campus life.
At the end of the tour, the delegation and group of Hebron University students spent one-on-one time together engaging in intercultural dialogue, and going over cultural, social, political, and educational issues facing Palestinian and Norwegian students today.