Admission requirements
The College was established in 1980 and offers undergraduate degrees in the following:
English Language & literature
Arabic Language and Literature
Translation
English Language - minor French
History
History - minor Geography
Tourism and Antiquities
History - minor Archaeology
Major Applied Geography
Mass Communication
The Center for Languages and Translation: offers courses in Arabic and English which are part of the general requirements of the University and its Colleges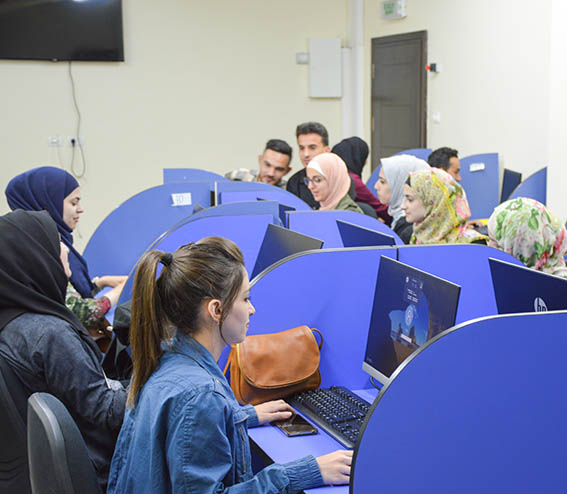 A lecture in the Computer Lab in the Media Department
The French Resource Centre (Le Centre des Resources François) is located on the 4th floor of the Yasser Arafat building. It provides a wide range of resources in the form of books, e-books, dictionaries, magazines, journals and more, as well as fully equipped computers and study spaces designed to accommodate the students' needs. The Centre aims at supporting students' projects and research through hosting academic and extra-curricular events, activities, and peer-to-peer tutoring.
Matriculation certificate (Injaz) in science or humanities with a minimum of 65%
Career Prospects for graduates
Activities in the College of Arts