Events & News
College of Science and Technology and Information Technology Hold Alumni Fifth Annual Meeting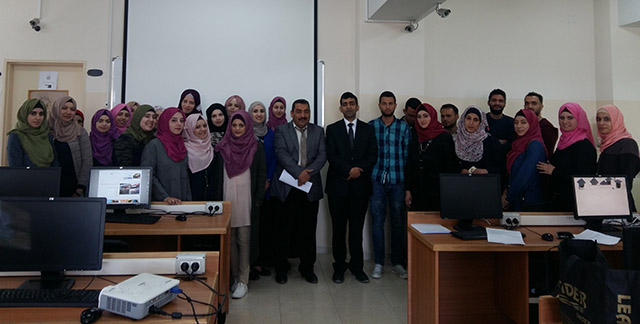 In cooperation with Alumni Unit / Deanship of Students Affairs at Hebron University, Colleges of Science and Technology and Information Technology held the Fifth Annual Alumni Meeting in the presence of several students.

At the beginning of the meeting, Dr. Khalil Thabayne welcomed students and graduates and expressed his happiness over this continuous communication with students. He mentioned the intention of establishing the University Alumni Club to serve as a link between HU and its graduates.  

In turn, Hadeel Qaimari, Coordinator of Alumni Unit at HU, thanked the attendees for their participation and interest. She pointed to the tasks performed by the Unit to develop graduates' abilities and prepare them to the labor market through conducting several workshops, courses, employment days, and networking with local market, institutions, and companies.

In his speech, Dr. Nabil Hasasneh, Dean of College of Science and Technology, confirmed the importance of these meetings and explained the mission, vision, and programs of the College on both BA and MA levels.

The meeting included workshops such as "The first step after graduation", and "Idea, Project, then Investment" in cooperation with al-Nayzak Institution.