Events & News
Delegation of Hebron University Alumni Association visits the University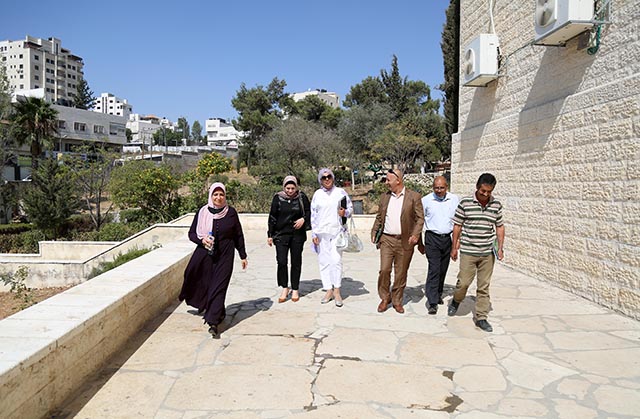 Based on the keenness of Hebron University to promote effective channels of communication with its graduates as they represent a key bridge of communication with the local and international community, the University has supported the establishment of the Hebron University Alumni Association. The University administration represented by Dr. Salah Al Zaro, President of Hebron University and his deputies received the founding body of the HU Alumni Association.  Dr. Al-Zaro welcomed the delegation and conveyed the greetings of the Chairman of the Board of Trustees, Dr. Nabil El-Jabari, as he stressed the University full support to the HU Alumni Association.
The HU Alumni Association aims at working together with the  University Alumni Unit to meet its mission, objectives, and vision through joint operational plans and strategies. 
The planned activities of the Alumni Association will be activated in cooperation with the  University Alumni Unit in the nearest future. 
Graduates interested in joining the association can contact the Alumni Unit at  This email address is being protected from spambots. You need JavaScript enabled to view it.