Events & News
The Alumni Unit holds a specialized discussion and evaluation session with the institutions and companies hosting HU graduates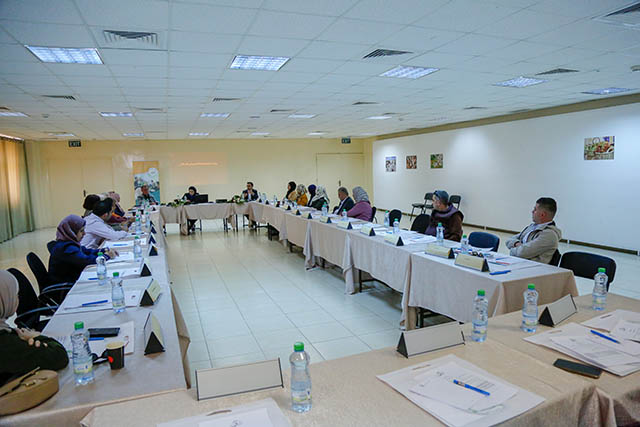 The Alumni Unit held a specialized discussion and evaluation session with a group of companies, civil society institutions and the government sector hosting Hebron University graduates. A total of 64 paid practical training opportunities were provided to the University graduates in various institutions working in the agribusiness and food sector. 
HU Alumni Unit Coordinator A. Samiha Siaj gave a brief presentation on the selection process for participants in practical training grants and how the unit's corporate and/or institutional partners are selected. 
This activity was carried out as part of the Green Jobs and Sustainable Income Opportunities project for Palestinian youth in the food and agriculture sector implemented by the Food and Agriculture Organization of the United Nations in partnership with Hebron University and with generous support from the Danish government.