News Archive
E-commerce students visit Hebron Municipality business incubator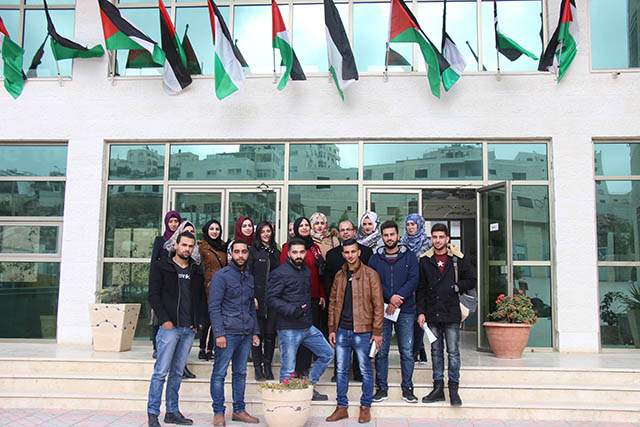 The E-commerce course students paid a visit to the business incubator of the Korea Palestine Centre- Hebron in Hebron Municipality.

The incubator manager, Mrs. Jumana Dwaik, welcomed the students and explained how the incubator is working and its role in developing pilot projects. The students toured within the business incubator to get an idea about the existing projects supported by the incubator.

The visit comes within the networking between the University and local institutions to develop entrepreneurial ideas among students and the ability of development.