News Archive
Dean of College of Finance and Management and the Palestinian Accountants Association – Hebron sign a joint cooperation agreement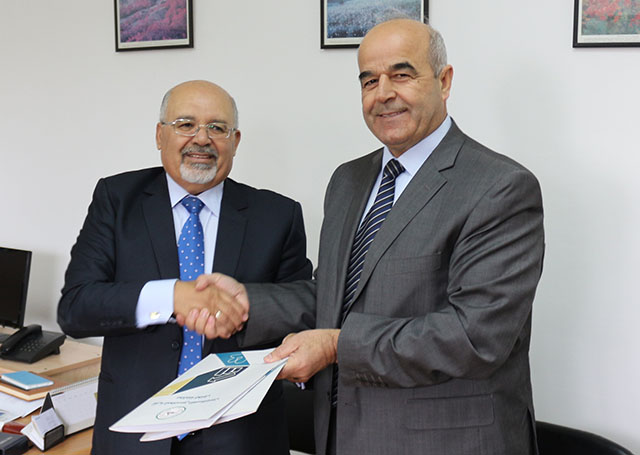 The College of Finance and Management signed a joint cooperation agreement with Palestinian Accountants Association -Hebron. The agreement was signed by Dr. Suleiman Solameyya - Association President-, and Dr. Samir Abu Zneid -Dean of the College- in the presence of members of the association and the college faculty members.

This agreement comes to contribute to raising the level of the accounting profession for graduates and students of the College by providing practical training for students in addition to train college students to accounting software available in the market which makes college graduates able to compete in the job market.

The agreement paves the way for the exchanging of experiences and knowledge through meetings, joint lectures, workshops and conferences.