News Archive
Hebron University Becomes the First Palestinian Member of Scholars at Risk Network, New York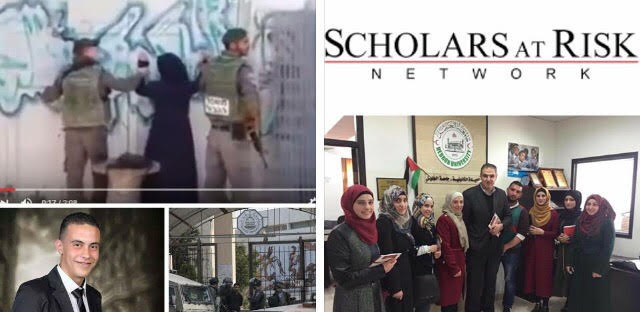 Hebron University (HU) signed a cooperation agreement with Scholars at Risk (SAR) Network, an international organization with a membership of 400 universities from all continents and headquartered at New York University. HU became the first Palestinian university as a member of SAR, which holds consultative status with the UN Economic and Social Council. Dr. Mutaz Qafasheh, Dean of the College of Law & Political Science, signed the agreement on behalf of HU. As an official representative of the Network in Palestine, HU will enjoy SAR's membership rights, including voting in its meetings, participating in conferences and activities across the world, organizing joint programs, and providing an opportunity for students to be trained in the Network's institutions. The agreement also includes cooperation on monitoring and documenting cases relating to violations that target academics, professors and university students alike, such as murder, arbitrary detention, malicious prosecution, travel bans, and attack on campuses.

This agreement followed the establishment by HU College of Law and Political Science a specialized academic freedoms legal clinic, in cooperation with SAR, as the first specialized legal clinic to protect academics in the Arab world. The clinic's work has been conducted by a group of students who documented a number of attacks on academics. Students learned about academic freedoms in accordance with the applicable legal system in Palestine and related international standards, including the right to education and freedom of expression a well as the prohibition arbitrary detention, as enshrined in the Covenant on Civil and Political Rights, Covenant on Economic, Social and Cultural Rights, and Geneva Convention IV. Preparation for this clinic was undertaken through a series of lectures given by SAR in 2015/2016 academic year. This clinic was supervised by Ms. Rasha Subuh, a Lecturer of Law and a practicing lawyer.

Ms. Subuh, along with HU clinical volunteers Mr. Mazen Zaro and Ms. Wala Ayash will take part in SAR's global meeting in Montreal, Canada, in June. Dr. Qafisheh is scheduled to visit SAR in New York to develop a plan of action based on the aforementioned agreement in July.