News Archive
Seminar on the New Palestinian Juvenile Protection Law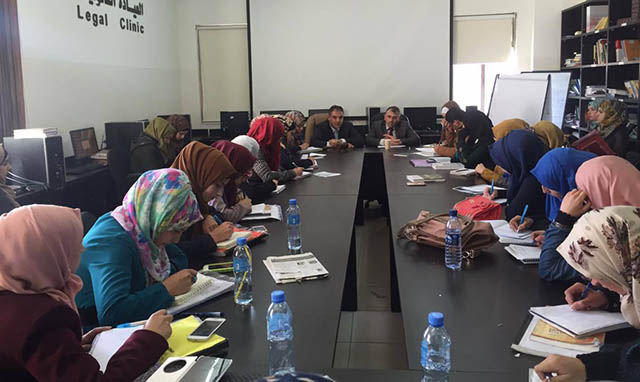 Upon the adoption President of the State of Palestine Mahmoud Abbas of the Decree-Law on the Juvenile Protection and its publication in the Official Gazette on 28 February 2016, and to keep law students up to date with regard to the legislative developments, the College of Law and Political Science of Hebron University, through its legal clinics, organized a seminar on the new 2016 Decree-Law on the Juvenile Protection in collaboration with the Defense Children International (DCI), Palestine branch.

The debate was opened by Dr. Mutaz Qafisheh, Dean of the College of Law and Political Science, pointing out that the adoption of the Juvenile Law constitutes a historical turn out after over twenty years of work by Palestinian civil society, a number of international organizations and official bodies to replace the outdated juvenile laws of 1937 in the Gaza Strip and of 1954 in the West Bank; these two laws do not meet the needs of children in conflict with the law or the subsequent international standards relating to children.

DCI's lawyer Mr. Amer Junaidi offered an analysis the new law, focusing on relevance of the law to the International Convention on the Rights of the Child that Palestine acceded to in 2014, the establishment of specialized police agencies as well as public prosecution, courts and rehabilitation centers, the new basis for alternatives to imprisonment, including community service, restorative justice, alternative families and placement of children in the medical or social reform centers.