News Archive
Hebron University Signs Cooperation Agreement with University of Jordan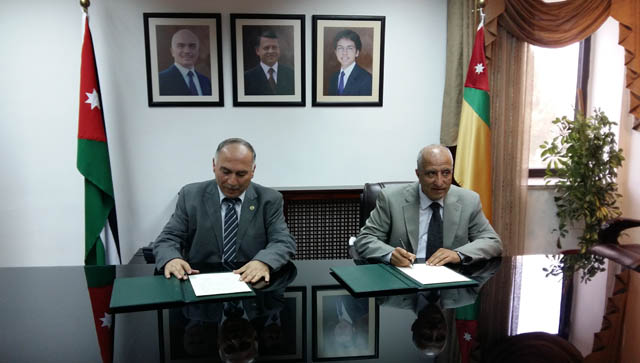 Dr. Salah Zaro, president of Hebron University, accompanied by the Director of the Hebron University Liaison Office in Amman, visited University of Jordan. They were received by Dr. Ikhlif Al-Tarawna who, in turn, welcomed Dr. Zaro and appreciated his visit which comes to consolidate the relations between the universities.
At the beginning of meeting, Dr. Zaro expressed his gratitude visiting University of Jordan. He also extended the greetings of HU Chairman of Board of Trustees, Dr. Nabil Jabari who always praises the scientific role of University of Jordan and the Jordanian attitudes toward the Palestinian Issue, and their contribution to support the research in the university.
In turn, Dr. Zaro talked about Hebron University and its future project represented in the establishment of the College of Medicine. He also expressed the interest of Hebron University to exchange the experiences with University of Jordan.