News Archive
Gaza University President visits Hebron University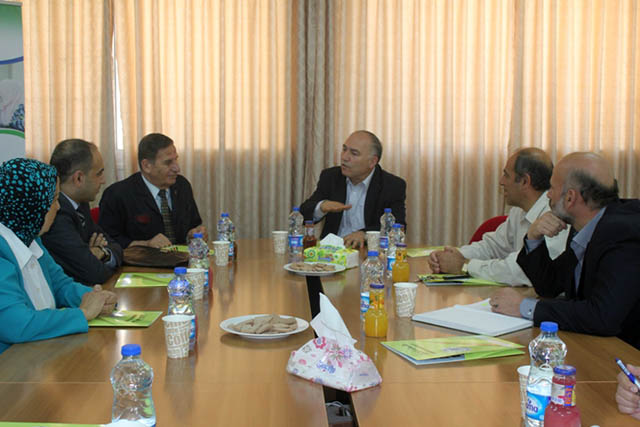 Hebron University welcomed Dr. Riyad El Khoudary, Chairman of Higher Education Department in PLO, and President of Gaza University. The guest was received by Dr. Salah Zaro, HU President, Dr. Salman Talahmeh, and Mr. Na'em Daour.

At the beginning of meeting, Dr. Zaro welcomed the guest and extended Dr. Nabil Jabari's greeting who always seeks to consolidate the relations between the university and the national institutions.
In turn, Dr. El Khoudary expressed his gratitude visiting Hebron University; he also expressed his appreciation of the university's scientific research levels, in addition, he called upon the necessity of cooperation between Hebron University and Gaza University.

At the end of the visit, Dr. El Khoudary extended his deep gratitude to Hebron University for their kind hospitality.