News Archive
Dr. Nabil Jabari Meets The Prime Minster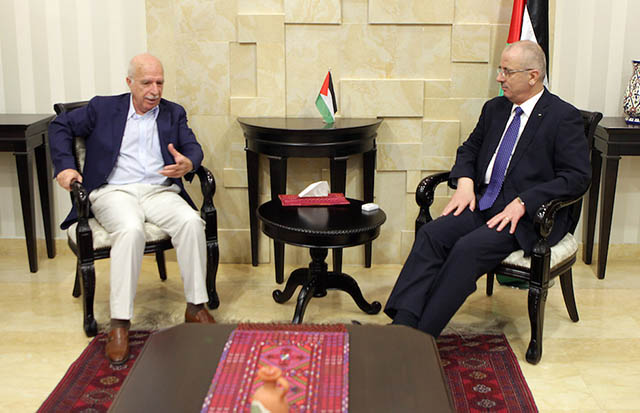 The Chairman of Board of Trustees Dr. Nabil Jabari visited the Prime Minster Dr. Rami Hamdallah in his office in Ramallah , in the presence of The Mister of Health Dr. Jawad Awwad to discuss some common themes in order to develop the education process and the relationship between the specializations and the Labor market .

Dr.Nabil's visit aims to inform Dr. Hamdallah about the University's future plans in the upcoming years, and on top of these plans are establishing a Medicine College and Hospital in the university.

Dr. Hamdallah expressed his happiness for this step and he assured the necessity of the relationship between the academic and practical fields, in addition he stressed the importance of avoiding indoctrination in the Palestinian universities.