News Archive
The University Conducts Archaeological Excavation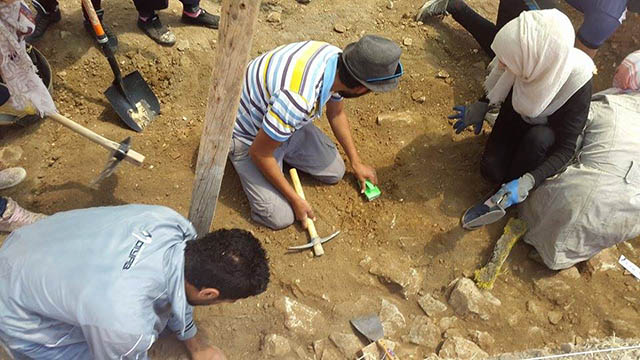 In cooperation with the Department of Antiquities, the Department of Tourism and Archeology at the University conducted a training archeological excavation in Al- Rama area that is located at the northern part of Hebron and considered as one of the most significant archaeological sites in Palestine due to its importance which stems from its association with the three religions.

This year's work is complementary to archaeological excavations conducted last year.
These excavations aim at collecting information that commensurate with the size of the site and its importance that contributes in drafting the history of Palestine in general and Hebron in particular.

Dr. Adnan Abu-Dayyeh, Mr. Muhammad Al-Adharbeh and students of the Archeology Department at the University participated in the excavation process.