News Archive
White Coat Ceremony at Pharmacy College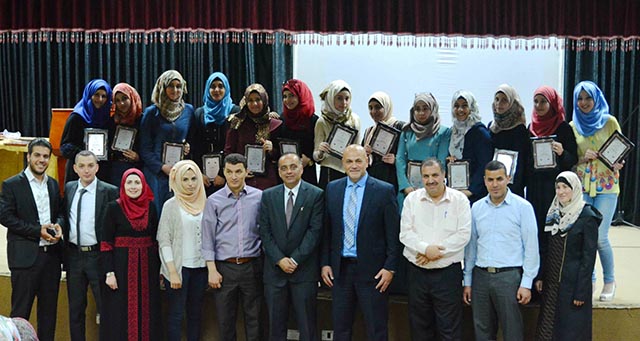 The College of Pharmacy and Medical Sciences at Hebron University held the White Coat Ceremony and the graduation of the first patch of its students. The ceremony is annually held for college students who finished three academic years.

The ceremony was attended by Dean of College of Pharmacy and Medical Sciences Dr. Tawfiq Qaimari, in addition to a number of teaching staff at the college.

The college's club, in cooperation with students at the college, organized the event that includes poetry, playing music, and a play about pharmaceutical work, in addition to showing reports of students' life at the college.

After that, Dr. Qaimari distributed gifts and awards, in addition to the white coats and certificates of appreciation to the graduates.

The White Coat ceremony is considered a traditional event in colleges of Pharmacy in which the white coat is presented to students who are about to start their pharmaceutical training, a stage that represents students' move to the practical part of their lives.