News Archive
The University participates in the Second Environmental Projects Exhibition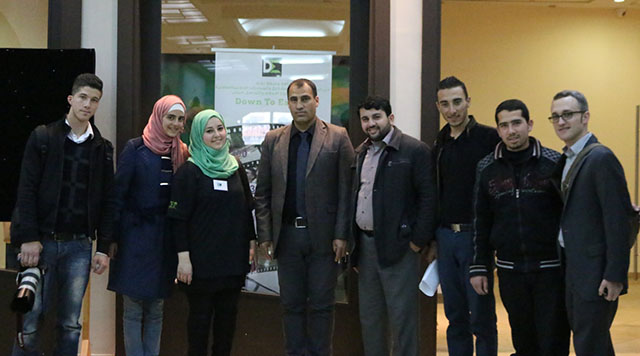 On the occasion of the International Land day, the Media Centre at HU participated in the Environmental Projects Exhibition which was organized by The Palestinian Center for Environment in Ramallah and supported the US Consulate General in Jerusalem.

The Media Centre participated through submitting short films that tackle Palestinian and environmental issues. The media centre was also one of the jury members that was formed and included different media, scientific and educational parties to assess projects participating in the exhibition.

Dr. Saeed Shaheen, the head of the media department praised the projects submitted by the media and multimedia students saying that they are among the "most creative" projects that participated in the exhibition.