News Archive
Hebron University Concludes Workshops on Methods of Teaching English Language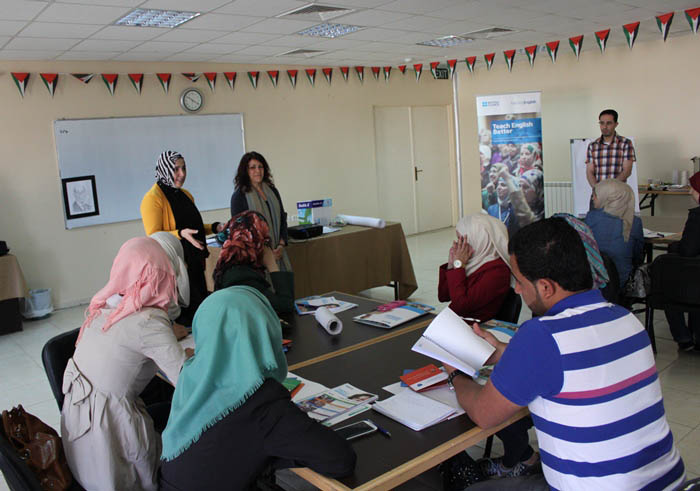 Hebron University, in cooperation with The British Council concluded a course for final year students of Hebron University's English Department on skills for teaching English and managing communicative classrooms on Sunday 24 May. The course was led by Julietta Schonmann and started on Tuesday 20 May.
Thirty-one students attended the course, which aims to prepare those soon to graduate from the English department by introducing them to ways of understanding English language that will help learners, and methods of teaching that allow students to comprehend English and practice skills in the classroom.
The workshops also included a brief introduction to the main skills that learners need to communicate. Trainees were encouraged to focus on how they can enable learners to use English for meaningful communication. This included the use of English in the classroom, presenting new language, giving instructions, and how to stage a lesson. The training incorporated methods that demonstrate ways by which teachers can maintain students' interest and involvement.