News Archive
Organizing a Course on the Security and Protection of Electronic Information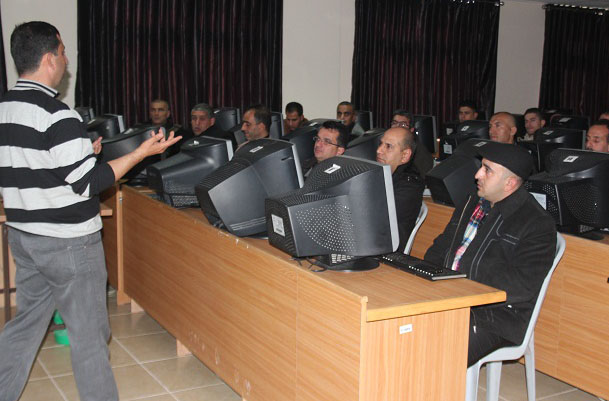 The Computer Department at Hebron University in cooperation with Political Guidance Commission organized a course on the security and protection of electronic data. The course lasts for 5 days with the participation of 42 officers from all security apparatuses.
The course aims at introducing the basics and concepts of information security, the processes, the mechanism of creating information and telecommunication networks, identifying the methods of protecting the emails, the principles of deciphering, the mechanism of administering information security from the electronic programmed invasion, and introducing special authorizations regarding information security.
Mr. Tariq Al-Tamimi, Head of Computer Department at Hebron University, mentioned the uniqueness of this course to be conducted at the university that aims to provide the security authorities with means and mechanisms to protect the information. Session are delivered by D. Bilal Amro and Dr. Khalil al-Masri.