News Archive
Health Awareness Day at Hebron University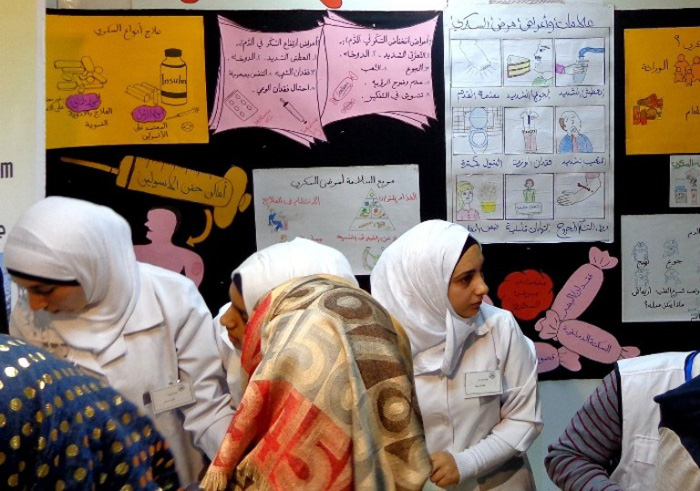 The Faculty of Nursing at Hebron University carried out Health Awareness Day for students and employees of Hebron University on Tuesday 12/03/2013. The event was opened by the President of Hebron University Professor Ahmed Atawneh and the Dean of Faculty of Nursing Dr. Hussein Jabareen in the presence of all university deans and directors of the participated community and public health organizations.
The day included many corners of health awareness, distribution of health leaflets, and conducting laboratory and health tests such as blood sugar, blood group, blood pressure, weight and body massIndex.
In the end, Dr. Hussein Jabareen thanked and appreciated the efforts of students and staff from the Faculty of Nursing, the Public Relations and Students Affairs Departments, and the administration of Hebron University for their cooperation and to make this event successful.