News Archive
Organizing a Workshop on News Editing in Palestinian Newspapers in Cooperation with Miftah Association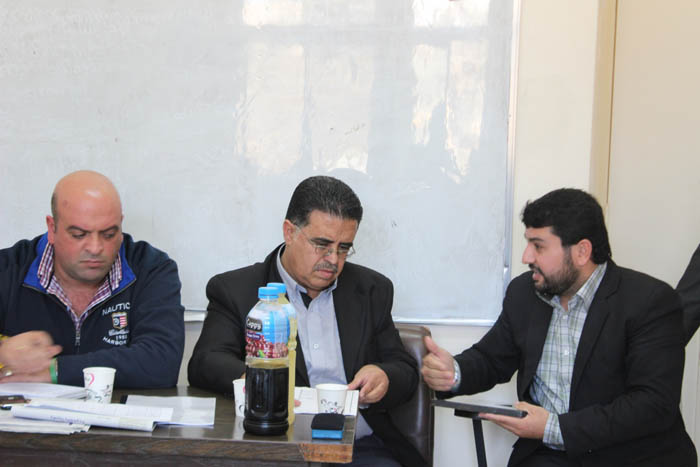 The Media Department at Hebron University and in cooperation with the Palestinian Initiative for the Promotion of Global Dialogue and Democracy "Miftah" organized a workshop on "Palestinian Newspapers coverage over Mohammad Assaf winning the title of the Arab Idol".
Mohammad Abed Rabbo and Ruham Nimri from Miftah Association discussed with students from the Media Department the intense coverage of this winning in the Palestinian newspapers, and how this coverage was subject to the political and economic investment which leads winning the title to go out of its normal track.
The audience asserted the necessity of understanding the reality of journalistic work that is subject to many political and economic imbalances that govern the coverage of all society affairs.
Dr. Said Shaheen, Head of Media Department, and Mr. Salah Abu Hasan thanked Miftah Association for their efforts helping the Palestinian media. They asserted having communication between journalistic and academic institutions for the promotion of understanding the Palestinian journalistic environment.