News Archive
Hebron University Organizes a Training Workshop in Cooperation with MADA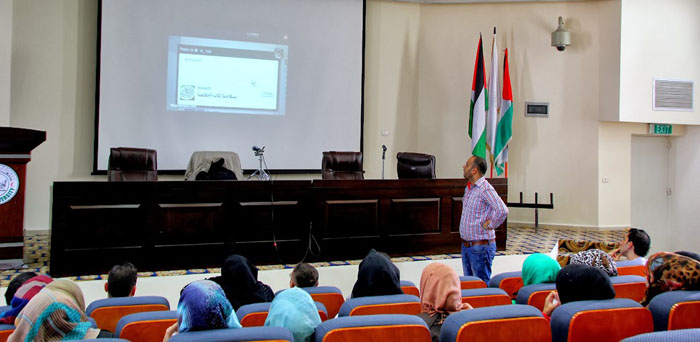 Over the period of three days, Media Department at Hebron University in cooperation with Mada Center for Development and Media Freedoms organized a training workshop on "The Rights of Journalists getting information".
In the first day, the workshop tackled the issue of human rights and the mechanisms of protecting them in the international legislation. Mr. Jehad Harb, researcher in politics and judgments, explained the issue of Freedom of Expression in the international conventions and Palestinian documents.
In the second day of the workshop, students discussed with Mr. Majid Arouri the issue of the right of privacy and accessing information, especially the judicial ones.
The last section of the workshop tackled the ongoing changes on the media scene and the emergence of social media, in addition to its role creating a new reality based on circulating information on a broader scale.
Dr. Said Shaheen, head of Media Department at Hebron University, praised the efforts of Mada center developing the Palestinian media. Dr. Shaheen also called for more cooperation to attribute the Palestinian media with more specialized and effective competencies in different areas of media.