News Archive
Launch of the Reproductive Health project (Haya) for HU students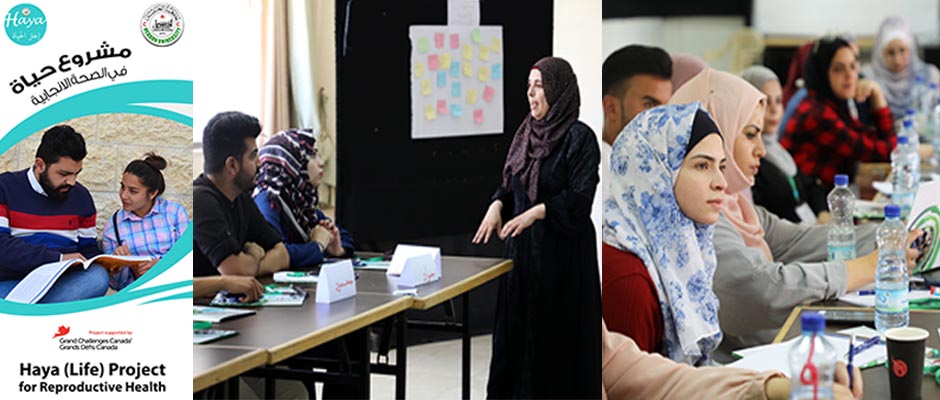 Hebron University (HU) is pleased to announce the launch of the 'Haya project in Reproductive Health (RH)' for Hebron University students. The project includes Training of Trainers (TOT) for University students on such topics, as communication skills and reproductive health, child marriage, gender based violence and family planning. It aims to increase the knowledge, attitudes and practices of HU students and the broader public through information, advice, and counseling.

The training is conducted by experts from the Palestinian Family Planning and Protection Association (PFPPA), Women's Centre for Legal Aid and Counseling (WECLAC), and representatives from the Colleges of Law & Sharia at Hebron University in cooperation with the Haya project team.

The Project is funded by Grant Challenge Canada GCC.