News Archive
Hebron University participates in an Erasmus Plus training course in the University of Granada, Spain.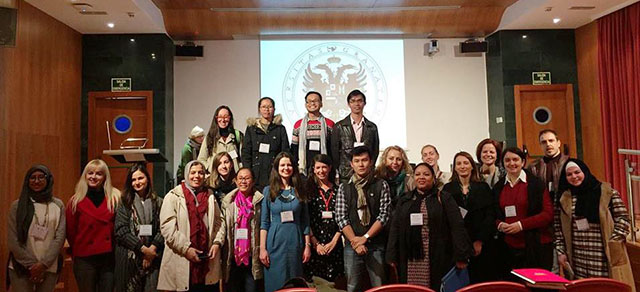 Ms. Seema Fallah from the Collage of Pharmacy and Medical Science participated in the 10th staff training week, which took place in the University of Granada, Spain, from the 15th to 19th of January 2018 , within the frame work of the Erasmus plus program.
A large number of Erasmus+ partner universities from all over the world participated in the event, which held workshops and meetings with the aim of exchanging mutual experience, and demonstrating methods of transferring experience in the host university to the field of international relations, communications, and research management and development. In addition, the training course gave information on student and academic exchange procedures in the host university to ensure the success of the program. leaflets on Hebron University and its various teaching programs were also distributed in the event.