News Archive
Hebron University receives the Governor of the Monetary Authority and signs a cooperation agreement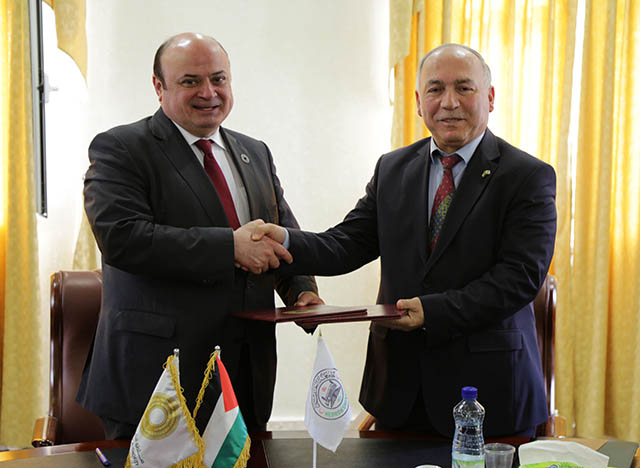 In order to promote cooperation between Hebron University and the Palestinian Monetary Authority, a memorandum of understanding was signed between the two sides. His Excellency Mr. Azzam al-Shawa, the Governor of the Monetary Authority, and the HU president Dr. Salah Al-Zaro agreed to enhance cooperation and joint work in the fields of scientific research, exchange of expertise, library materials, and the participation in scientific and research conferences.

Dr. Al-Zaro welcomed Mr. Shawa and the accompanying delegation and conveyed the greetings of the Board of Trustees and referred to the role of the Monetary Authority in developing the banking sector and enhancing and creating financial and economic opportunities.

Mr. Shawa praised the University and its pioneering role in the banking sector by engaging the community with a cadre of competent and motivated young people.

Mr. Shawa and the accompanying delegation went on a guided tour of the University campus and visited Radio Alam.