News Archive
HU Participates in "Female Talent Programme" Workshop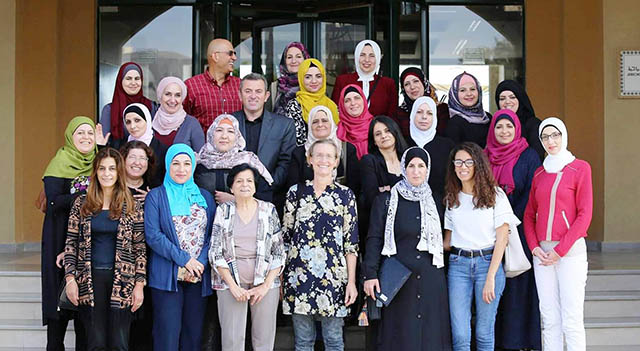 A delegation from Hebron University participated in the activities of the PAAC Project which is funded by the government of the Netherlands. The delegation was represented by Taghreed Wazwaz, Wafa Amro, Zahiah Jabari, Hadeel Qudeimat, and Muna Irziqat who worked together as a team in a workshop entitled "Female Talent Programme". The workshop was run by Prof. Herma Mahjour and Dr. Fadwa Labadi for five days in Jericho's Resort Village. Delegations from Al-Quds University, Al-Najah University, and Khadouri Technical University were also present.
The workshop aimed to sharpen skills in tackling gender issues, creating balance between males and females in positions of power, and propelling women to leadership positions. This will lead universities to adopt an equal approach on the social level. Trainees were also given all necessary tools and assistance to overcome the obstacles they face.

Moreover, two decision-makers from each university participated in the workshop, Dr. Raghad Dweik from Hebron University, which familiarized the participants with the environment suitable for the academic females seeking leading positions.