News Archive
HU Participates in the conference of University Council for the Education of Teachers (UCET) in Britain, and Visits the Canterbury Christ Church University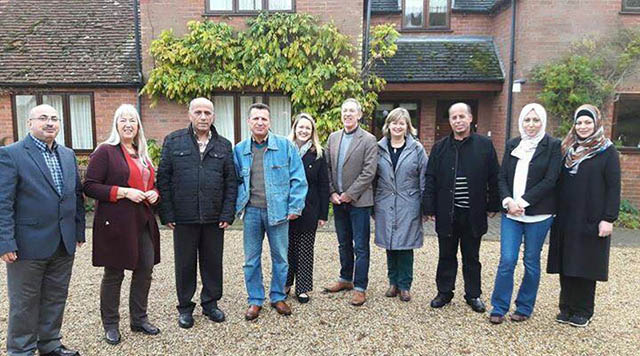 Dr. Nabil Al-Jundi and Dr. Manal Abu Munshar from the college of Education, and Dr. Mohammed Farrah from the college of Arts participated in the UCET conference in the United Kingdom. A research paper was presented in the UCET conference in Stratford by Dr. Farrah and Dr. Abu Munshar.

The professors also participated in a number of workshops held in the Canterbury Christ Church University.The visit came as a round-off to the activities of the Erasmus+ project on the way of improving the quality of education in the Palestinian universities through smart learning, creating special education courses, setting new teacher evaluation criteria, and developing the study plans for the elementary teaching program.

The university participates in this European funded project along with other local, regional, and European universities.