News Archive
Hebron University Participates in an International Education Conference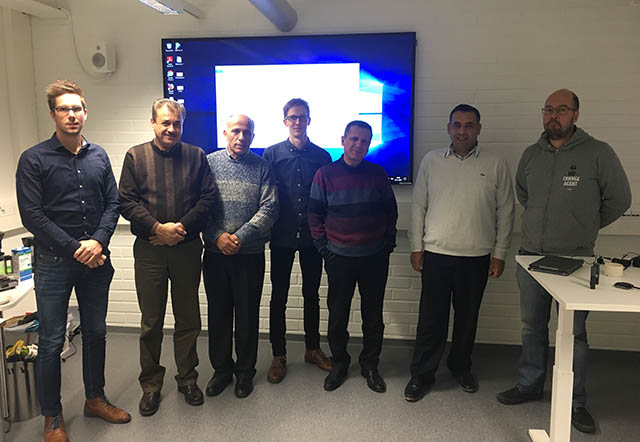 Dr. Nabil Al-Jondi has participated in a workshop about the use of smart devices in education, and the development of technology courses in the primary education program. The workshop was held in Joensuu, Finland within the Erasmus+ project, which aims to improve the quality of education through technology. A number of universities took part in this 3-day workshop including Hebron University, Birzeit University, University of Canterbury, University of Eastern Finland, and Fontys University.
Later, the group moved to the city of

Hämeenlinna

to participate in the international EAPRIL conference where Dr. Nabil Al-Jondi - in collaboration with Dr. Farrah -  presented a scientific paper on the use of portfolios in Palestinian education. Dr. Nabil Al-Jondi was also the head of an important part of the conference which took 3 days.