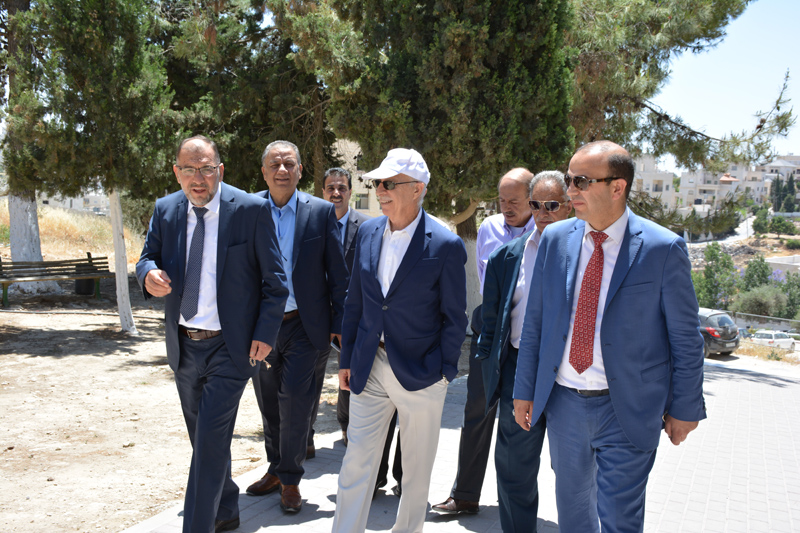 Sheikh Tayseer Abu Snaineh and members of Hebron Municipality were received by HU Chairman of the Board of Trustees, Dr. Nabil El -Jabari.

Dr. El-Jabari welcomed the visiting delegation, stressing the importance of their role in providing and promoting their services to the city citizens in accordance with the plans and strategies that advance the city and the aspirations of its people.

The mayor of Hebron stressed the great role they look for from Dr. Al-Jabari in getting the support required to obtain the efficiencies necessary for them to realize their future aspirations and implement their plans to serve every area in the city of Hebron.

The delegation toured the facilities of the university, during which they visited the exhibition about the life and work of His Eminence Sheikh Mohammad Ali al-Jabari "Eternal Achievements... For a Leading Figure. "

{gallery}news/2017/5/31a{/gallery}