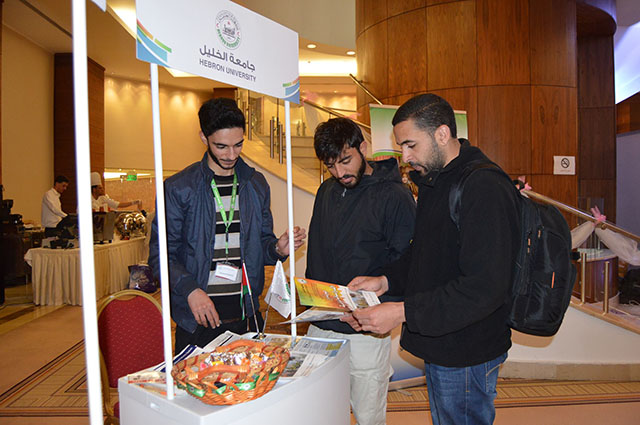 Hebron University participated in Hawaa' World Exhibition, held in Movenpick Hotel / Ramallah, and was organized by Amazing Events Company for Public Relations and Marketing. Dr. Laila Ghanna, Governor of Ramallah and Al-Bireh, inaugurated the events and visited HU corner.

Rana Tamim, and Muna Irziqat (from the Public Relations Department at the University), Madline Abu Omar (from the Registration Department), and volunteers (Mutasim Razim and Nour al-Najjar) briefed the audience on academic programs and different specializations offered by HU.

The exhibition included various corners for national products, artistic shows, competitions, and valuable presents on the occasion of Mother's International Day.

The visitors expressed their deep appreciation and admiration of the Hebron University and its programs.

At the end of the event, the organizing company presented a souvenir to HU in appreciation of its great contribution in the exhibition.