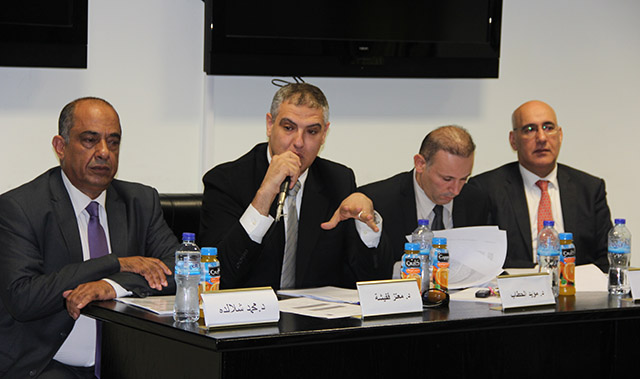 Dr. Mutaz Qafisheh, Dean of the Hebron University College of Law and Political Science and Associate Professor of International Law, participated in a conference on the International Criminal Court, organized by the UNESCO Chair and the Faculty of Law of An-Najah National University in Nablus, Palestine. A number of scholars from various Palestinian universities took part in the conference for the purpose of studying the opportunities available for Palestine after its accession in April 2015 to the Rome Statute that established the Court.

Qafisheh presented the results of a research that he conducted on the application of international criminal law through the domestic Palestinian legal system and national institutions. He explored the legislation that States Parties to the Court adopted and discussed different models of that legislation in over fifty countries around the world. The research highlighted the measures that Palestine needs to undertake at the levels of the judiciary, prosecution, police and prisons in order to comply with the requirements the Rome Statute for the trial and punishment of war criminals, perpetrators of crimes against humanity, genocide and aggression; the four crimes that the Statute punishes. Qafisheh assessed the willingness and ability of Palestine to deal with the Court in accordance with the criteria underlined by the Statute, particularly in the context of the Higher National Committee on the International Criminal Court and its technical sub-committees as well as the role the PLO's Negotiation Affairs Department and the PA's Ministry of Foreign Affairs in running the said Higher Committee and its sub-committees.

Dr. Ahmed Sweitti, Head of the Department of Private Law and Assistant Professor of Criminal Law at Hebron University, also attended the conference. He discussed with An-Najah University Dean of the Faculty of Law, Dr. Akram Daoud, the possibility for Hebron University Law School to join the LLM program on criminal law that is currently being implemented by An-Najah and Al-Quds universities and funded by the European Union.